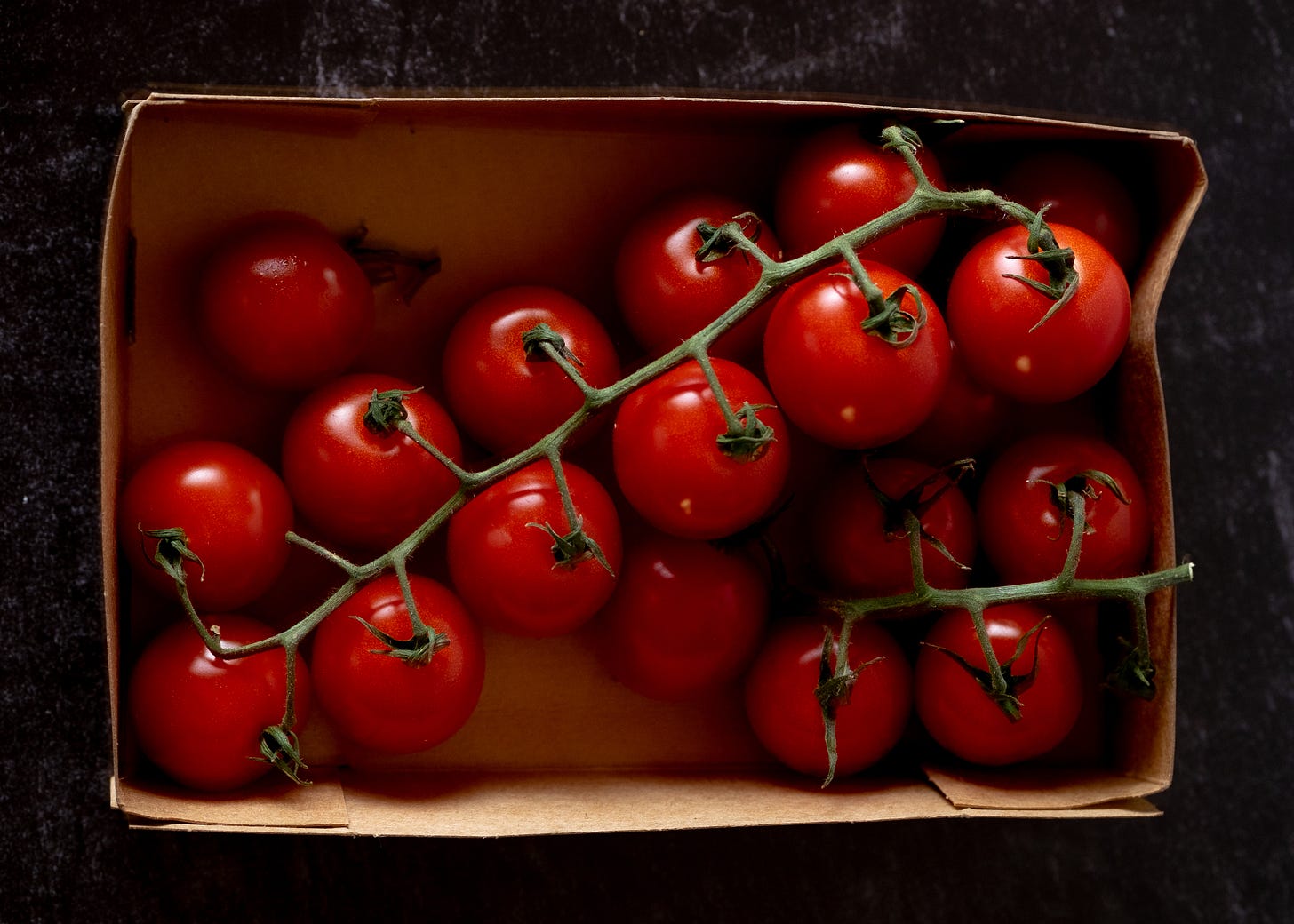 In the past few days, the tendency for mainstream media publications to uphold white hegemony has moved further into the light.
The LA Times wrote an internal company correspondence outlining how they have upheld white supremacy and how they are going to "do better."
Many talented writers have spoken out against white feminist culture at "women's publications" like Refinery 29 and Cosmopolitan, with R29's EIC Christine Barberich ultimately stepping down.
And in the food world, we are having our own reckoning.
I was thinking last week about how convenient it was that food media publications like Bon Appetit and NYT Cooking pivoted their social media content strategy to first "mute, listen, and learn" then to amplify Black-owned restaurants and content creators, as if this virtue signaling is enough to compensate for the years of questionable and myopic staffing, content, and amplification decisions they have made. It's something, sure, but it's not enough. And how long will it last?
Then a few days ago, food writer Illyanna Maisonet tweeted about how she pitched a truly interesting story about Afro-Boricuas that make regional rice fritters, only to have the story rejected from Bon Appetit because of a lack of timing/news hook. (WaPo took it so we get to read this eventually!)
As it turns out, in the May 2020 print edition, there was a feature about Piñones, Puerto Rico, with Molly Baz as the face of it. Maisonet discussed via Instagram DM with Adam Rapoport how the pitching process went down, and BA EIC Adam Rapoport gave a really polite, vague, performative cleanup of a response. 😑😑😑😑😑😑😑😑😑😑😑😑😑😑
Almost simultaneously, Rapoport was outed after his wife posted a picture of the two of them with brownface on, about 7 years ago.
So to connect the dots here -- a Puerto Rican woman writer pitches a story about Puerto Rican cooking, the story gets rejected, she gets lip service by the EIC about "diversity and inclusion" and "doing more" at the same time as a white woman gets credit for a feature story on Puerto Rican food, and the editor himself is caught wearing Puerto Rican blackface. Rapoport doesn't think Puerto Rican food merits coverage more than once or twice -- and lumps it into a wider coverage of Latinx cooking -- but he'll put on brownface. Okay.
In these revelations, many staffers have come forward and spoke out against Rapoport on their Instagram Stories, and it gets much deeper.
Glaring pay discrepancies between white and POC staffers emerged. Apparently only (white) editors get paid for video appearances on BA's wildly successful YouTube page, assistant editor Sohla El-Waylly posted on Stories. She also called out that at 35 years old, she was hired as an assistant editor title, is paid $50k in NYC (this barely living wage in NYC), and assists much younger white editors on their work, while also gets pushed on screen for videos as a "diversity" play.
Coverage decisions focusing on chefs that look like "Father John Misty" (lol) were also identified. Former photographer Alex Lau said, "I left BA for multiple reasons, but one of the main reasons was that white leadership refused to make changes that my BIPOC coworkers and I constantly pushed for. instead, we were met with meetings about meetings and ~grand goals~ of fellowship training programs for POCs. That was over a year ago, nothing has changed. As a person that shot the Hot 10 restaurants for multiple years, what made me want to leave was when I saw that year after year, I was only shooting Asian and white chefs. [...] when I asked 'why have we shot food all around the world, but haven't touched the entire continent of Africa?', their response: 'oh you know, the recipes get tricky, and readers probably wouldn't want to make the food'."
Where's the leadership in all this? At the time of me sending out this newsletter, I haven't seen any real statement from Bon Appetit or Conde's leadership or the man himself.
Former food director at Bon Appetit Carla Lalli Music said, "As the former food director of BA, I didn't do enough to make sure we covered Black cuisine and Black chefs in particular, and BIPOC recipes in general. I accepted the brand's definition of what the 'mainstream' food trends were. I spoke up... sometimes. I should have done more. As a female department head, I focused more on improving our coverage of women and trying to counter the 'bro appetit' vibes internally. But being a feminist doesn't mean you can't also be anti-racist. I wish I had had a better understanding of that before now."
Taking on a subversively racist media system requires access and privilege to be more fairly distributed. It means that white people will have to share the access they fell into, and they might get fewer stories published and they might make less money. A fair and equitable media system should give writers of color more access, and to be perfectly honest, take away white writers' default access.
And, the access that folks have in order to get to the top of the editorial ladder is generally one of financial privilege. They can take the unpaid internship in college in NYC because their parents will foot it. They can take the editorial assistant position that pays $28k a year because they still have an allowance. Bro culture promotes fellow bros in the industry, referring folks around, promoting up and failing up, until the editors at the major food publications seem to be all white men. Generational wealth permits these people to take the jobs, and then class solidarity keeps these people in the jobs that other, more qualified, more interesting writers simply can't get because the seat is taken. How much more would you have wanted to read a story about a Boricua writer exploring regional rice patty techniques in Puerto Rico, than a spread on a blond woman going on vacation in PR?
Two weeks ago, on Instagram, I posted this graphic. It was a reference to the dovetail between the Alison Roman news cycle and the Black Lives Matter news cycle -- that food media does the bare minimum to account for its cultural appropriation at the same time that Black folks are dying at the hands of the police without a fair shot at pursuing their purpose or getting recognized for it. It's a call to action for myself, but more so for the people who work in more reputable/official capacities as ambassadors of recipes and cuisines, to do more to account for their sources of inspiration and how they, literally and metaphorically, pass the mic.
The interpretation of food media as baseline "white" as normal/accessible, with the addition of immigrant cuisine or Black cuisine and historic contributions as a sprinkling of fun seasoning, rather than an essential fabric of what American food is, is a problem.
As these stones get turned over, and all of the horrors of how the current food media world has been built of the backs of POC writers and thinkers, become illuminated, may we not look away and instead open our eyes and our ears to what's been true all along.